darthleon, darth leon, customs, custom figures, action figures, custom, star wars, batman, custom action figures, figures, marvel, transformers, iron man, deadpool, Darth Vader, Luke Skywalker, toy, x men, spiderman, wolverine, customizing, guides, comic, movie, custom toy, movies, comics, sculpting, apoxie sculpt, modeling, models,
Friday, July 23, 2010
Check it out. I got Custom figure of the Week on Toynewsi.com
Custom Lion-O Custom of the week!
Posted by

Darth Leon Customs
at 8:11 AM
No comments:


Monday, July 5, 2010

This Dr.Doom is a series 8 marvel legends with a ton of sculpting. I resculpted his entire armor and mask to resemble the Sideshow statue. I also gave him a cloth cape and hood so he could sit in a chair.
Posted by

Darth Leon Customs
at 10:08 PM
No comments:



I've teamed with Monkey Samurai Designs and here are our newest Creations.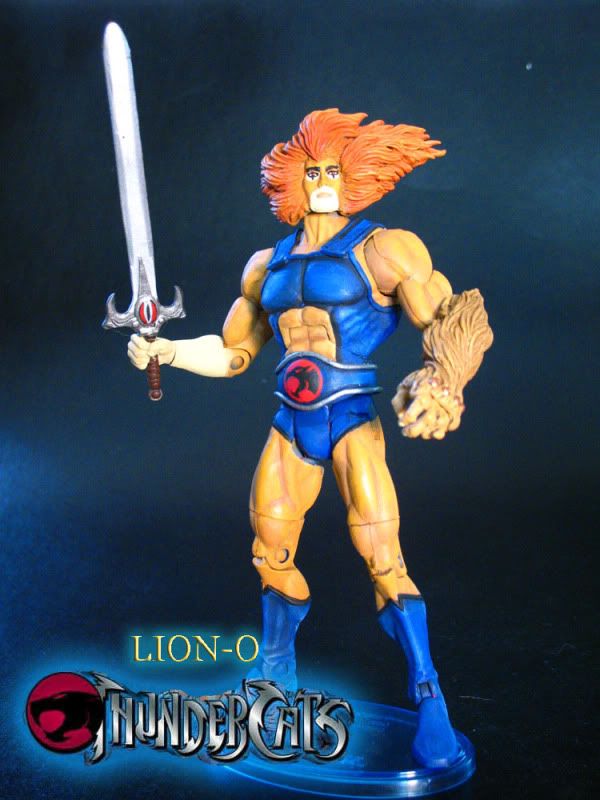 Lion O was created using a DCUC Superman figure with tons of sculpting. The sword is a modified Marvel Legends Conan sword.
Posted by

Darth Leon Customs
at 10:01 PM
No comments:


Blog Archive